About me

- Reportage and social events Photographer
Work has been published in several publications including the
-
Al Jazeera Balkans
, The Guardian, Mirror, Dorling Kindersley, Austrian Airlanes, Viacom Media Networks, France Television, Wall Street Romania, MSN, BT Denmark, Chinese National Geography, The Washington Diplomat, Agenzia Fotogiornalistica Contrasto, La República Colombia, France 24, open Democracy, News 7 Bulgaria, Osservatorio Balcani e Caucaso, Joshua Project
- Local print and
electronic media in Kosovo
( Telegrafi,
Koha front page
,
Koha
, Gazeta Express, Bota Sot,
Epoka e Re,
Info-ks.net
,
GoraPress
, Bosnjak-ks Balkan Plus, RadioShari, …)
- Balkan print and electronic media ( B92,
Politika
, RTS,
Vecernje Novosti
,
e-Novine
, KIM Radio,
N24.ba
,
Klix.ba
, 24sata.info,
24sata.hr
, TOP Lajme, RTVojvodina, Novosadske Novine, SandzakPress,... ).
- Photographs published in various international websites, magazines calendars, brochures and posters.
Worked as assignment for Demotix.com, Corbis, GettyImages and SOONimage.
Participation in the photo contest

- Wiki Loves Earth Kosovo 2016
Prishtina, Kosovo
June 2016 / won 4th and 9th prize in the national contest of
Kosovo
-
Wiki Loves Monuments 2014 in Kosovo
Prishtina, Kosovo
October 2014, 3rd prize in the national contest of Kosovo
-
RAMADAN DAY
BKZ Belgium
July 2014, Second place and a cash prize
- Wiki Academy II - City Marathon
Prishtina, Kosovo
09 March 2014 -Konkursi i fotografisë QYTETI IM, TRASHËGIMIA IME
Prishtina/Kosovo
November 2013, Third place and a cash prize- BIH Photo Contest 2012,
Category: People
Sarajevo, BiH
January 2013, Among the 50 best photos - Eulex - Lens on the Law - EULEX Photo Contest
Prishtina, Kosovo
May, 2012- REFOTO, Makro Fotografija
Beograd,
February, 2012- FOKUS 2011
Fier, Albania
2011-PIKA 1
Ekspozitë fotografike / Exhibition Photos
Prizren Kosovo
30 X 2010, Commendation for photo

-PDP Convention 3
PDP is an international student congress and professionals in the following fields
(print, design, photography, web, and comic )
Novi Sad, Serbia
26 - 28 V 2010, Commendation for photo
- Numerous online photo contests.
Residence



Kruševo
Postal code: 22080
Dragash
Republic of Kosovo

Contact me


If you have any
tips
ideas
comments or
assignments
please don't hesitate to contact me.
---
This is a page of photos that surrounded me

1


"View my photos and you will see my soul.
Look deeper, and seeing my heart.
Dive down to the end and seeing everything".
Aljabak ©


1


"Pogledajte moje fotografije i videćete moju dušu.
Zagrebite još dublje i videćete moje srce.
Zaronite do kraja i videćete sve".
Aljabak ©


---
Follow me!

---
---
---
Buy posters, prints, greeting cards, etc at: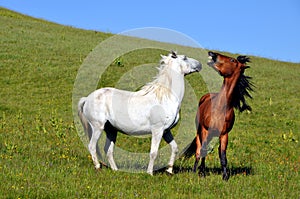 © Photographer: Malik5 | Agency: Dreamstime.com
---
DONATE NOW!!!



DONATE NOW for my equipment and website maintenance.

Use my e-mail: addmir85@gmail.com to send your money
(Help, Donation) via my Skrill/MoneyBookers account!
---
---
My equipment


- Nikon D90
- Nikon D3000
- Fuji s8000fd
- Samsung A400
- Nokia N73



Lens


- Nikon AF-S DX NIKKOR 18-105mm f/3.5-5.6G ED VR
- KIT (18-55 VR).
- Sigma 70-300mm F/4-5.6 APO DG Macro


Flash

- Nissin Di466 for Nikon 24-105mm

Filter
- FujiYama UV 67 mm